Product Description
Applications:
L-Series: up to 30km/h (18m.p.h)
H-Series: > 30km/h (18m.p.h)

Heavy farm carts
Light truck trailers
Features:
Slewing rings are supplied undrilled and primed in black for corrosion protection.
The measurements are subject to our standard tolerances.
For the turntables of the N series the load limits are only valid for operation on paved roads and under conditions prevailing in Europe.
The axial load can be exceeded by 30 to 50% on the turntables of the N series if the speed is below 30 km/h (18 m.p.h.).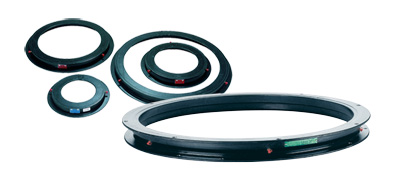 2>.Products details:
As per the production technology, there are casting turntable, forging turntable and casting steel turntable.
As per the Bearing, there are single ball bearing turntables, double ball bearing turntable, and three ball bearing turntable.
As per the shape, there are UA type turntable, UB type turntable, C type turntable and D type turntable.
Also we manufacture different types Drums, Hubs and other Casting Parts in this factory.
2. Production Process:
Modeling – Casting – Scarfing Cinder –Cooling –Rough Lathe –Finish Lathe–Drilling –Compositing –Testing –Painting
3.Material: 
Cast Iron
Steel
Note: We could design and produce any types of Turntables as per customers' requirements.