Product Description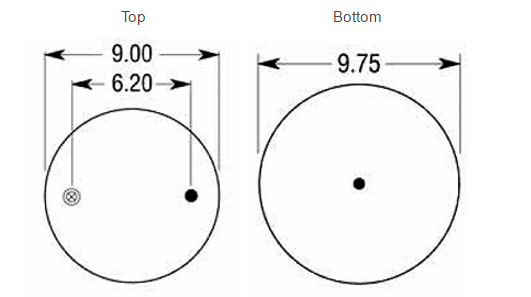 Firestone offers a complete line of Airide springs, with replacement springs available for virtually every air suspension system on the market today.
To be sure you choose the correct replacement air bag, we offer tips on identifying an air spring as well as a page illustrating the components of an air spring. Use them as a guide but feel free to give us a call to help you identify your spring.
Features and BenefitsRequire little to no maintenance
Pressure tested for quality assurance
Increase towing and hauling capabilities
Replace worn out oem air bags
Increase life of other suspension components
Manufacturer: Firestone
Goodyear Bellows Number: 566-22-3-143
Goodyear Part Number: 1R11-191
Firestone Bellows Number: 1T15L-4
Firestone Part Number: W01-358-8919
Replaces: Ridewell 1003588919CCross References: 1003588919C, 8517, 1R11191, 1R11-191, 64381, 9 9-14 A 517, 99-14A517, 9914A517, W01-358-8919, W013588919
A cross reference listing means that this air bag may be a suitable replacement for the part numbers listed. Please double check the dimensions and location of mounting holes and stud to be sure the air bag will work in your application.