Product Description
Lift range: 9-11/16″ to 17-5/8″
Heavy duty oversize cast iron base, forged steel saddle and cast handle socket for maximum height
Pin style release valve for easy operation
Extension screw provides added lift height
Welded carry handle for easier transportation
Meets or exceeds ANSI standards
Swivel carry handle for easier transportation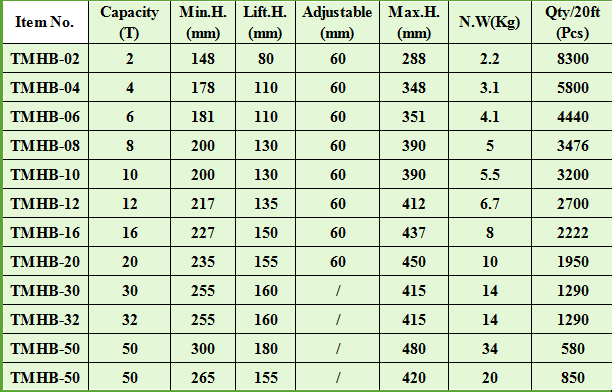 Hydraulic bottle jack with stable quality, 100 % high temperature test, static electricity painting for perfect look.
A full range of capacity from 2 to 100 ton.
All models work both in vertical and horizontal position.
Hydraulic Floor Jacks, Scissors Jacks and Farm Jacks with different capacity.
Thanks for visiting our website, your enquiry will be answered in the shortest time.