The advantages of leaf spring:
in the structure of leaf spring composition is relatively simple, relatively low cost of manufacture, and easy maintenance, it not only played the role of shock absorption buffer, as well as the effectiveness of guidance agencies; so the use of leaf springs more widely , Trucks, buses, sport utility vehicles, vans and pickups are very useful.
The shortcomings of the leaf spring:
The structure is only applicable to non-independent suspension, the use of certain limitations; leaf spring by the name suggests is a combination of steel, the overall quality and stiffness are great, resulting in relatively poor comfort , The vertical size is too long, is not conducive to shortening the car before the overhang and rear suspension, in addition to the framework of the steel leaf spring connection is also very easy to wear.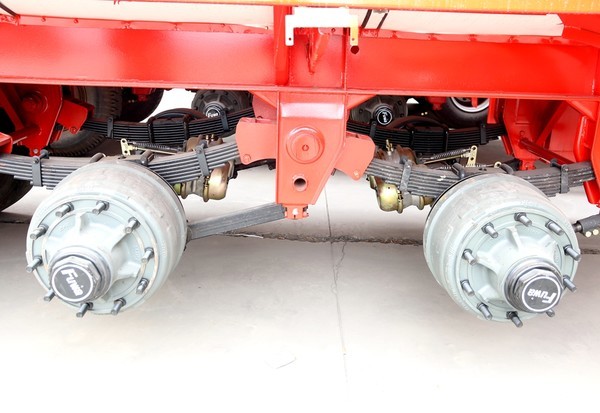 With more than 10 years' development, we can supply a full range of spare parts for full trailers, semi-trailers, heavy & light duty trucks agricultural machines and engineering machines. Our main Products are Leaf Spring, Coil Spring, Wheel Rim,Landing Gear,Trailer Jack,Jockey Wheel, Axle, Mechanical Suspension, Air Suspension, Agricultural Suspension, Bogie Suspension,Turntable, Fifth Wheel, King Pin, Brake Chamber, Container Lock, Coupling, Towing Eye, Drum, Hub, Mudguard, Lamp, Excavator Bucket, Bucket Teeth, Track Link, and other Chassis Parts.
We could design and produce any type truck & Trailer & Car leaf spring as per customers' drawings and samples. Tell us what you need or were expecting to find. Don't forget to include your email address if you'd like a reply from us.—Mail To: webo@xmwebo.com