Pure Air air dryers are an older dryer model that is still found on the road today. They can be mounted horizontally or vertically, and they are serviceable from either end.
Ordering a Pure Air air dryer
We sell all Pure Air dryers as non-returnable special orders. We'll need a part number from your existing air dryer or the vehicle manufacturer's part number in order to determine the current Haldex aftermarket part number. The part number on your existing air dryer will usually start with a 'N' followed by numbers and maybe another letter, such as N4244 or N4244A.
Haldex Product:
1.Haldex KN33000 12-Volt 'Pure Air' Air Dryer, Standard Size, OEM# N4244
2.Haldex KN33010 24-Volt 'Pure Air' Air Dryer, Standard Size, OEM# N4244A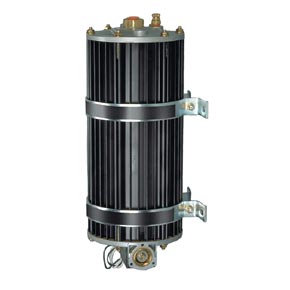 Product Description

Manufacturer: Haldex
Part Number: KN33000,KN33010
OEM Number: N4244,N4244A
Condition: New
"Pure Air" air dryer
New air dryer, no core charge
For use in standard air -brake applications on truck, tractors, and buses
12 volt DC heater/24 volt DC heater
Supply Port: 1/2″ NPT
Delivery Port: 1/2″ NPT
Cross References: ZZKN33000X, F4HS2A131BA, N4244
A cross reference listing means that this air dryer is a suitable replacement for the part numbers listed. Some changes in plumbing and/or installation may be required.
Special Notes:This air dryer is NOT compatible with Cummins Holset compressors
2.Haldex Pure Air air dryer kit:
Midland Haldex Pure Air Air Dryer Major Maintenance Kit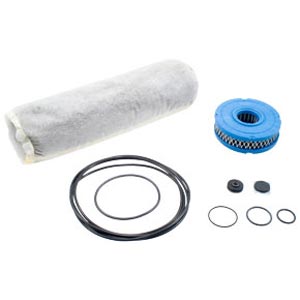 Manufacturer: Haldex
Part Number: RN60A
Major service kit for Midland/Haldex Pure Air air dryers
Includes desiccant bag, filter, o-rings, check valve seal, and purge valve seal
Cross References: RN60A, 5396-RN60A, 1645921C91, 86130027, 767653020242, MIDRN60A
Other size: