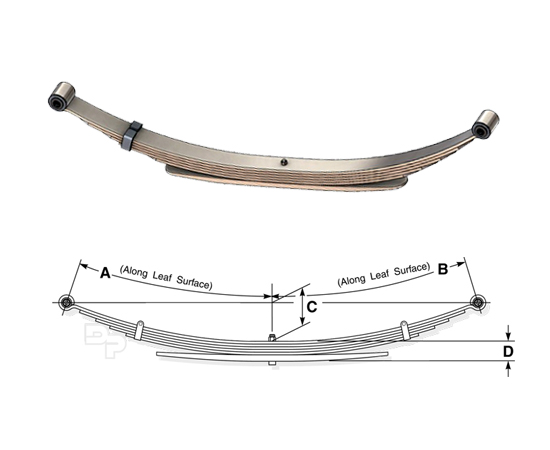 You may have heard of the old saying, "They don't make them like they used to anymore!"
In part, this is quite true when it comes to the automotive industry. Earlier cars were considered a luxury for only the rich, and they weren't mass-produced on the level that they are today. Resources were plenty and the demand for such vehicles for those who could afford it was substantial, but for today's numbers, the ownership of classic cars are still quite low.
As a result, the materials used back then were heavier, bulker, and today—expensive! What's more, when it came to the smaller parts of the vehicle like the suspension system, inventors were still in the earlier stages of discovering what makes up a smoother ride—and in essence, still are today!
The Challenge of Finding Replacement Parts
Whether you want to refer to these earlier cars as old or classic, the truth somewhat remains that indeed, they don't make them like they used to! So for car collectors and classic car owners who may have received their treasure through an inheritance, an auction, or the sheer luck of stumbling upon it in a junkyard, chances are you're probably having a challenge finding replacement parts for your leaf spring.
The chances are quite slim that you'll find leaf springs for a classic car at your local automotive store. Even if you've gotten by with combing junkyards for parts, when it comes to classic cars, you won't have much luck. Even if you contacted the manufacturer, the response that you'll most likely get is that particular model is obsolete and yes, they don't make them anymore!
So if the manufacturer doesn't make leaf springs for their earlier models, and finding replacement parts makes finding a needle in a haystack look easy, what exactly are your options? You could, like most ex-classic car owners, scrap the parts out and sell the material, or you can call New truck Spring, a leaf spring replacement and manufacturing company in New Century, KS.
About New truck Spring
New truck spring belongs to Wabco group which is a leading supplier in auto parts. Our headquarters is located in Xiamen.
We own several factories and joint-ventured manufacturers in China which are successfully certified with TS16949 and ISO9001/2009 quality control system.
With more than 10 years' development, we can supply a full range of spare parts for full trailers, semi-trailers, heavy & light duty trucks agricultural machines and engineering machines. Our main Products are Leaf Spring, Coil Spring, Wheel Rim,Landing Gear,Trailer Jack,Jockey Wheel, Axle, Mechanical Suspension, Air Suspension, Agricultural Suspension, Bogie Suspension,Turntable, Fifth Wheel, King Pin, Brake Chamber, Container Lock, Coupling, Towing Eye, Drum, Hub, Mudguard, Lamp, Excavator Bucket, Bucket Teeth, Track Link, and other Chassis Parts.
With our advanced technology and professional team, we can supply high quality products with competitive price and best service.Being an OEM and after market service supplier, our sales network covers North America, South America, Europe, Middle East,Africa, Southeast Asia and Oceania. Our products enjoy a high reputation in the market. Warmly welcome all over the world friends to visit our Xiamen showroom and our factories to set up a long-term cooperation relationship.
New Truck Spring Inventory
We stock leaf springs for Chevy, Ford, Dodge, Plymouth, Chrysler, Oldsmobile, Mercury, Mazda, Jeep, Toyota, AMC, GMC, and Suzuki Samurai. Because we are the leading authority in leaf spring replacements, we have competitive prices that rival other distributors, giving you the best price possible. We also ship our suspension parts out anywhere in the United States. For quality assurance, we check each product before it's shipped out to make sure that there's no damage to your purchase.